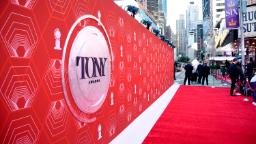 Updated 9:17 PM ET, Sun September 26, 2021
The Tony Awards are taking place in New York on Sunday night, more than two years after the last award ceremony.
The show, which honors the best on Broadway, was postponed last year because of the Covid-19 pandemic.
Sunday night's ceremony recognizes the best of the 2019-2020 Broadway season. It is hosted by Audra McDonald at the Winter Garden Theatre.
The ceremony will be followed by a two-hour concert special called "Broadway's Back!" that will have performances as well as a live presentation of three Tony Awards: best play, best revival of a play and best musical.