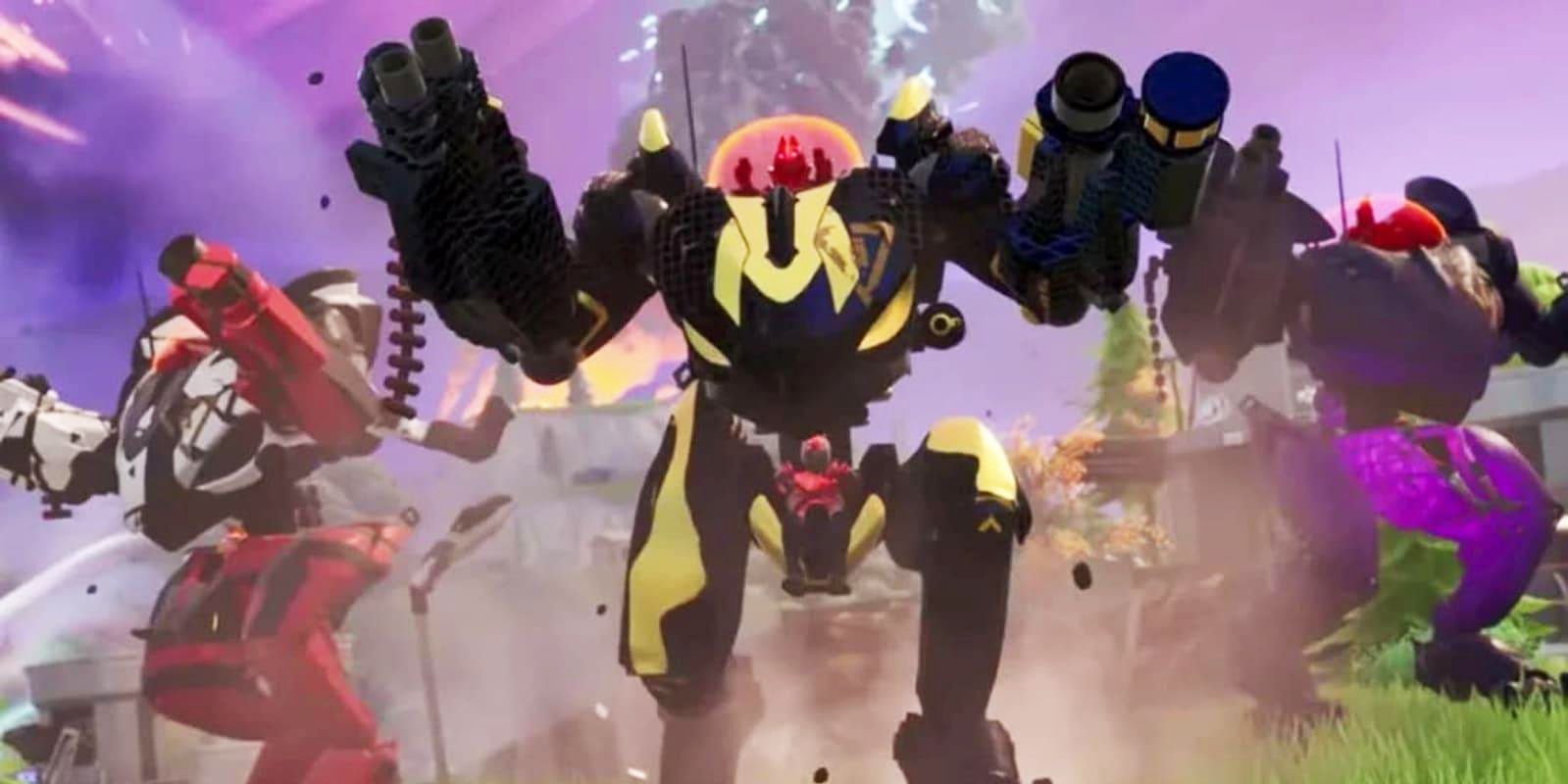 Dataminers have seemingly uncovered plans by Epic Games to bring mechs back into Fortnite for the end of the currently running Season 8. Titanfall-style Mechs were first introduced to Fortnite more than two years ago, but their run in the online battle royale was short-lived due to many issues which eventually caused Epic to pull them from Fortnite altogether.
The B.R.U.T.E. was part of 2019's Fortnite Season 1,0 and it quickly developed a bad reputation among players due to how unbalanced it ended up being. Epic Games tried to keep the B.R.U.T.E. in Fortnite through a series of minor tweaks, however the developer's efforts proved to be not enough, as players went so far as to start a #RemoveTheMech trend on Twitter. Some even changed tactics in-game, deciding to work together to destroy the machines as soon they spawned. Mechs were removed the same month they were introduced and they have not been seen in Fortnite since… until now, it seems.
Dataminer Shiina recently discovered that Fortnite's mechs could make a return in Season 8, according to some of the text files they discovered. This was corroborated by HYPEX, who more concretely stated that Epic Games is planning to add funding for mechs at the end of the current season. It is unclear from these Fortnite leaks if the mechs will be some form of revamped B.R.U.T.E., but according to HYPEX there will certainly be some changes going forward. The full extent of those changes to Fortnite's mechs, however, is still currently unknown.
2019's end to Fortnite's B.R.U.T.E. came quickly and was met by relief throughout community. Epic Games has an uphill battle ahead of itself to combat the negative reputations Fortnite's mechs have cultivated. While it is extremely likely the new mechs mentioned in these Fortnite leaks will feel completely different after more than two-years of work, the question of proper balance remains unanswered, and will continue to be so until the return officially happens.
With Fortnite Season 8 now in full swing, all players can hope for is that Epic Games has learned from its past mistakes and has the intention to make up for them. Mechs are tricky to balance in a game like Fortnite, as their whole point is to be overpowering to some degree. Hopefully Epic can find the right balance to make the new mechs mentioned in these Fortnite leaks feel powerful without leaving those who do not have one feeling completely outgunned.
Fortnite is available now on Xbox One, Xbox Series X/S, PS4, PS5, Nintendo Switch, and PC.