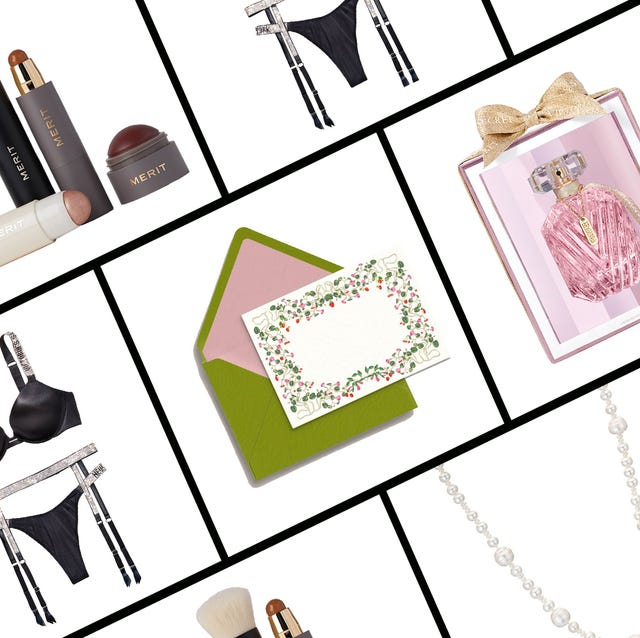 Traditionally, the holiday season focuses a lot on shopping for other people. You research, budget, and try to figure out exactly what will delight someone else when they get through ripping off your aesthetically pleasing wrapping paper. But, ask yourself: Why aren't you on your own list?
If the purpose of a holiday gift is to show appreciation and love, then there's a good argument to be made that you should be number one. You've worked hard, put in the hours, and kept the ship right side up. All of that devotion and focus deserves celebrating, ideally with something you'll love wearing, using, or otherwise enjoying.
To help you focus on finding the perfect gift for the person you know better than anyone (yourself!), we pulled together some universal crowd-pleasers that you'll use all the time.
Advertisement – Continue Reading Below
1
Short Cozy Robe
We're about to embark upon the loungiest time of the year, so make sure you're set for some serious relaxing. Plaid makes this robe feel holiday appropriate but classic enough to work anytime.
2
The Trio of Knives
Whether you love cooking for a crew or prefer your gourmet meals for a party of one, upgrading your kitchen tools is a worth-it move. This set of three knives makes sure all your culinary moves are covered.
3
Pearl Sundry Necklace
A pearl necklace is the type of jewelry you'll keep in your collection forever—but not every one gets the "cool" stamp. A varying mix of baroque pearls makes this string feel of-the-moment, not fussy.
4
Shine Strap 3-Piece Set
You know that thing about lingerie being for you and no one else? Totally true. There's really no overstating how confident you'll feel knowing you've got sparkle-encrusted lingerie on under whatever you're wearing.
5
Berry Pom Pom Stationery
If you're someone who loves sending handwritten notes, then treat yourself with these super-luxe cards. Artfully rendered and with a physical feel that broadcasts good taste, they'll only be for the most special recipients.
6
Bombshell Celebration Eau de Parfum
Whether you're still searching for a signature scent or appreciate an entire olfactory wardrobe, this spritz is a good buy (and in a limited-edition sparkly bottle to boot!). Peony, sandalwood and blue spruce make it memorably wintry.
7
Images
The right coffee table book is both decor and an immersive education. Train your eye with this collection of arresting shots that help visually tell the story of one of today's buzziest runway favorites.
8
The Skin Set
Give yourself the gift of a polished, ready-for-the-world look. This set was designed to easily perfect the no-makeup makeup look, and, bonus, it's clean beauty.
9
Streaming Subscription
Stop wishing you were binging and just get on with it already. A streaming subscription is something you'll wind up appreciating again and again (and you won't have to be left out of zeitgeisty water cooler moments).
10
The Mirror
Investing in your health and wellness basically shouldn't even count as a gift—that's how vital it is to your wellbeing. Splurge on something you'll use all the time and will help get you to your stronger, better self.
This content is created and maintained by a third party, and imported onto this page to help users provide their email addresses. You may be able to find more information about this and similar content at piano.io
Advertisement – Continue Reading Below